Chart of the Month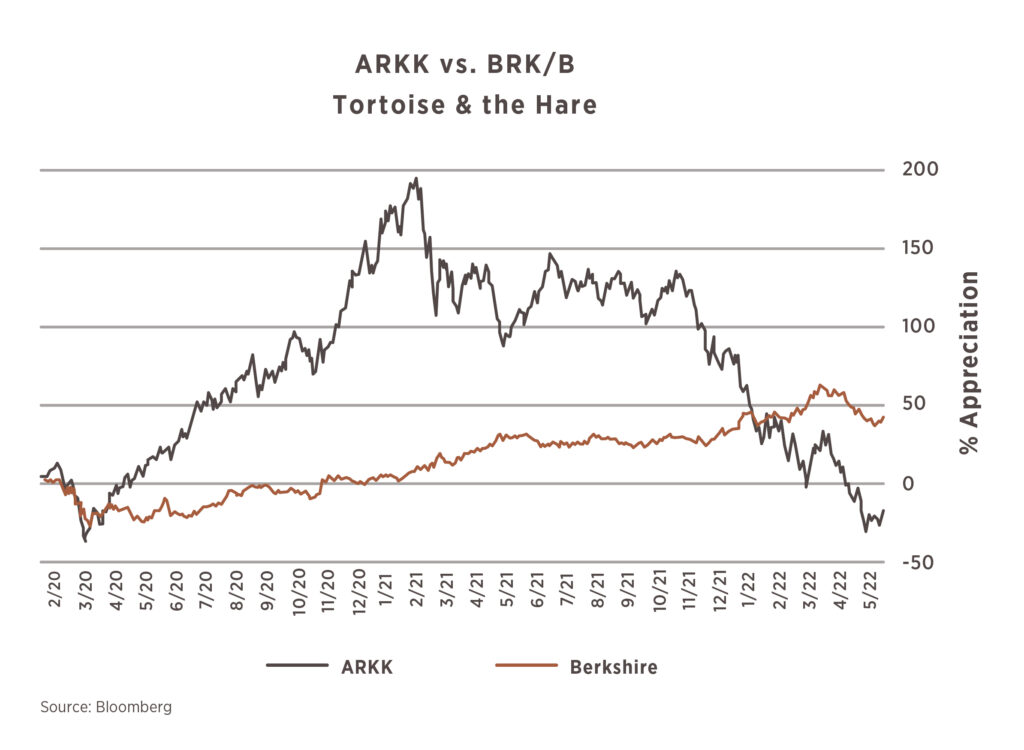 The tortoise and the hare. We are all familiar with Aesop's famous fable about how slow and steady can win the race.  Investing has its share of parallel examples, with the most recent being the Ark Innovation Fund (ARKK). The fund seeks to invest in the most innovative, growth-oriented stocks and leading up to the COVID shut-downs, it had an excellent track record of compounding at 21% per year (Nov. 2014 – Feb. 2020). Once stimulus money hit and it was discovered by flush retail investors, the ETF took off and made a celebrity out of its manager (Cathie Wood), increasing by +150% over the subsequent 12 months.  As is typical, with huge, quick run-ups, the allure of hyper-growth (unprofitable) companies has faded and, as of the end of May, ARKK is trading below its pre-COVID levels. Compare this to the less-glamorous Berkshire Hathaway, run by Warren Buffett.  BRK is one of the top performing stocks this year and its return since the start of COVID now exceeds that of ARKK.  There is very little attention being paid to the performance of the tortoise stocks, but over time, Aesop's fable often turns out to be true for investing.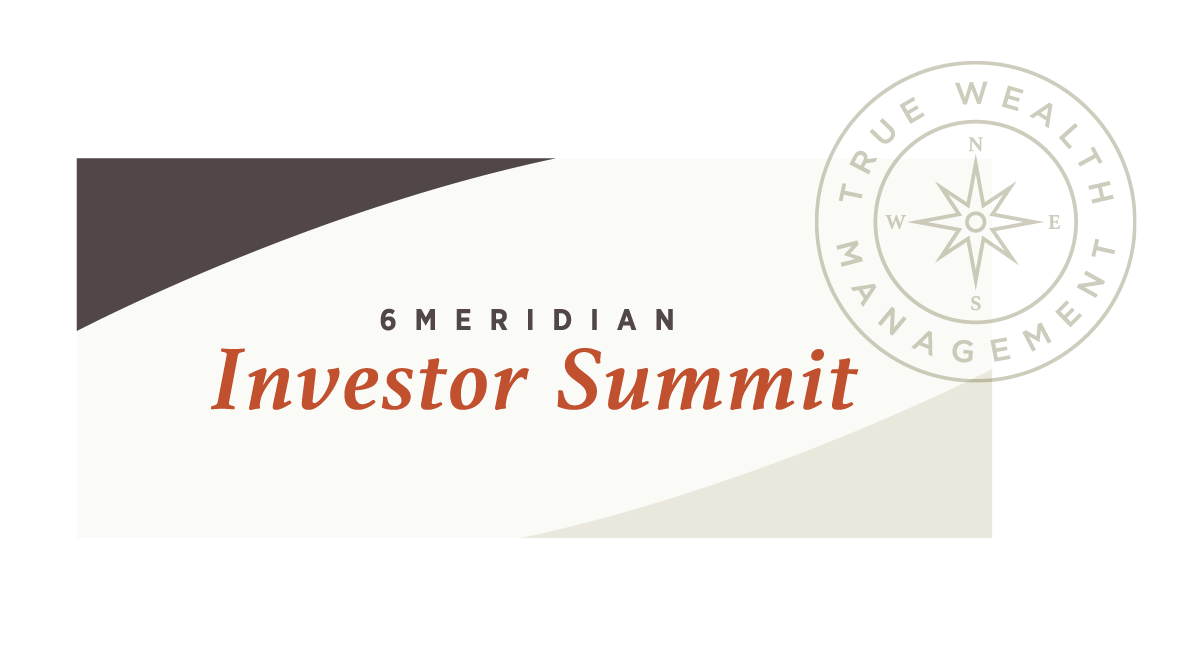 We were thrilled for the opportunity to bring back our annual Investor Summit this year. Thank you to all who were able to attend. We hope you found the presentations valuable. For those who were unable to attend or reside out of the area, we have provided recordings of this year's speakers. Click here for access to all the video presentations.
Recorded presentations include:
Margaret Dechant, CEO, 6 Meridian, with a company update to keep you aware of recent additions to both our team and services as well as our future plans as a firm.
Greg Valliere, AGF Investments, with a unique and thought-provoking perspective on the current economic and political climate.
Evan Feinberg, Christina Long and Chase Koch with Stand Together Foundation on thinking differently about charitable planning and how entrepreneurial philanthropy has affected local organizations.
Andrew Mies, CIO, 6 Meridian, with the role alternative investments play in portfolio constructions as well as the primary options for investors.
Thank you for supporting our events and please reach out to your advisor team if you would like to further discuss any of the referenced themes.