Chart of the Month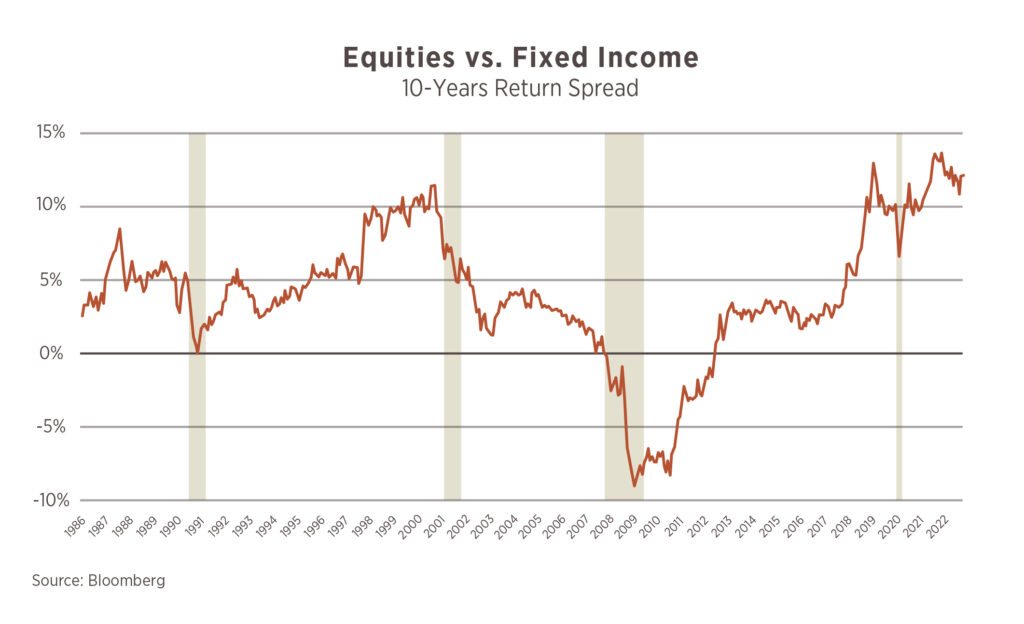 2022 has been a challenging year for investors as both bonds and equities have had significant declines. The chart above shows the relative return of equities compared to bonds on a rolling 10-year basis. Over time, investors should expect to earn higher returns from equities given the higher levels of risk but that is not always the case. From 2008 to 2013 equities underperformed bonds. The most current reading shows equities outperforming bonds by 12% per year over the past ten years even with the sell-off in stocks this year. This level of outperformance has rarely been achieved and it is unlikely to continue. Ten years ago, the yield on 10-year treasury bonds was 1.7% compared to just under 4% today. Given the higher starting yield we anticipate much stronger returns for bonds over the next 10 years, and as a result, would anticipate the strong outperformance of stocks relative to bonds to moderate.

Year-End Message from the CEO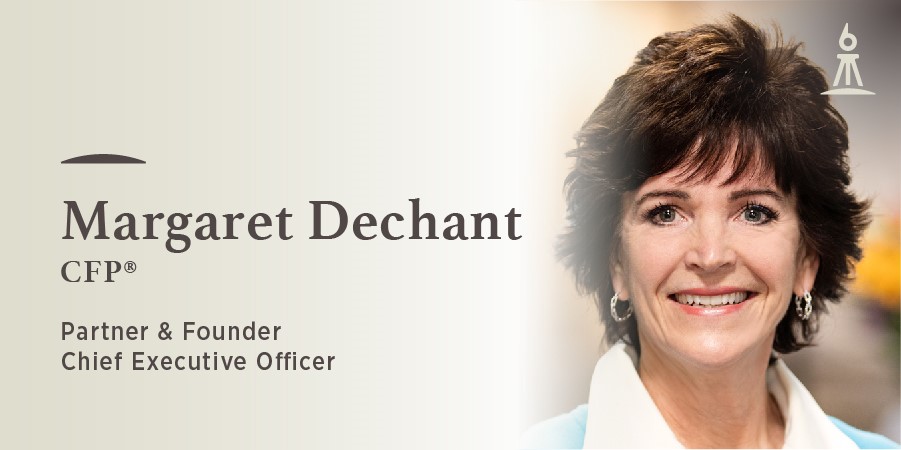 Going into the end of a year, one tends to become very reflective, looking back over the past 12 months and what that time held. Once we get past the initial response of "where did the year go??!" we move on to deeper reflections.
When we launched 6 Meridian, the overarching reason was so that we could do more for our clients, more for our people and more for our community. I tend to think about those cornerstones, and how we delivered on that promise, as we close each year.
In 2022, the market certainly gave us no shortage of challenges in managing our clients' portfolios and helping guide you through volatile times. The investment solutions we have developed over the past years including 6 Meridian ETFs and various alternative investments, all have helped to insulate our clients to some degree and have been a reliable ballast in turbulent times. In these markets, we know that keeping our eyes on the long-term picture is ideal, and by using our wealth planning tool, Compass, we have been able to stay focused on the priorities within our clients' lives.
Despite challenges in the economy and the market, 6 Meridian the business, continues to grow.  Being deeply committed to delivering a personalized client experience to our clients, now and in the future, we continue to grow our team to stay ahead of that expectation.  We added two new members to our team in both client service and advisor roles to continue to build capacity within our team. 
A meaningful focus of our firm over the years has been to build the next generation of talent so to assure that 6 Meridian is here to care for your families for generations to come. The fruit of that effort is that we now have a team of very seasoned industry professionals working alongside the next age of professionals, all learning and sharing best practices with one another. As an important step forward in that initiative, we were very excited to bring eight new partners into the fold in January 2022. This very talented group will join the Founding Partners in guiding the firm forward for many years to come.
The third pillar of focus was 6 Meridian being a great community partner. We strongly believe in giving back to the people and the community that we call home and the people who support our business. Individually and as a firm, we supported over 170 schools, churches, and charitable organizations financially. Members of our team also donate over 100 hours of their time to lend an active hand to organizations in need.
As we close 2022 and look forward to the New Year, we do so with heartfelt gratitude for you, our clients. Your support and loyalty are the cornerstone of our business, and we could not be more grateful to have you as clients and as friends. On behalf of the team at 6 Meridian, I wish you a happy holiday season and a joyous new year.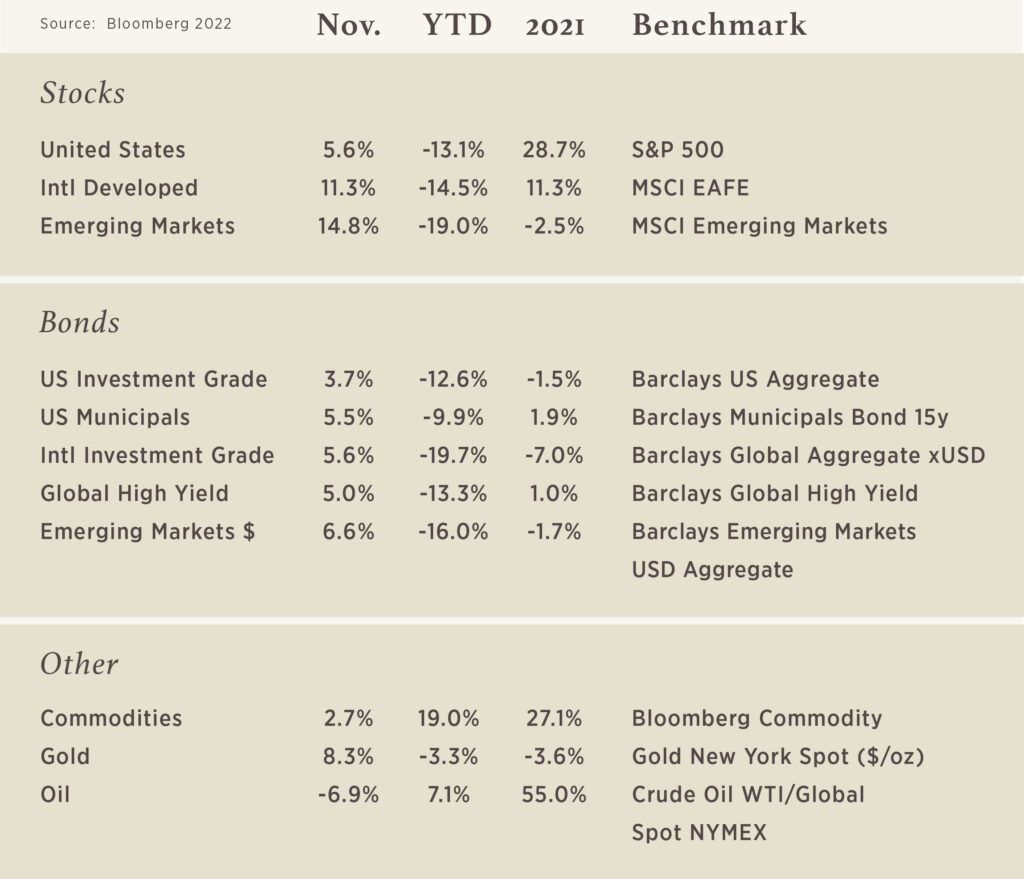 6 Meridian is a group comprised of investment professionals registered with Hightower Advisors, LLC, an SEC registered investment adviser. Some investment professionals may also be registered with Hightower Securities, LLC, member FINRA and SIPC. Advisory services are offered through Hightower Advisors, LLC. Securities are offered through Hightower Securities, LLC. This is not an offer to buy or sell securities. No investment process is free of risk, and there is no guarantee that the investment process or the investment opportunities referenced herein will be profitable. Past performance is neither indicative nor a guarantee of future results. The investment opportunities referenced herein may not be suitable for all investors. All data or other information referenced herein is from sources believed to be reliable. Any opinions, news, research, analyses, prices, or other data or information contained in this presentation is provided as general market commentary and does not constitute investment advice. 6 Meridian and Hightower Advisors, LLC or any of its affiliates make no representations or warranties express or implied as to the accuracy or completeness of the information or for statements or errors or omissions, or results obtained from the use of this information. 6 Meridian and Hightower Advisors, LLC assume no liability for any action made or taken in reliance on or relating in any way to this information. The information is provided as of the date referenced in the document. Such data and other information are subject to change without notice. This document was created for informational purposes only; the opinions expressed herein are solely those of the author(s) and do not represent those of Hightower Advisors, LLC, or any of its affiliates.
Hightower Advisors, LLC or any of its affiliates do not provide tax or legal advice. This material is not intended or written to provide and should not be relied upon or used as a substitute for tax or legal advice. Information contained herein does not consider an individual's or entity's specific circumstances or applicable governing law, which may vary from jurisdiction to jurisdiction and be subject to change. Clients are urged to consult their tax or legal advisor for related questions.