Chart of the Month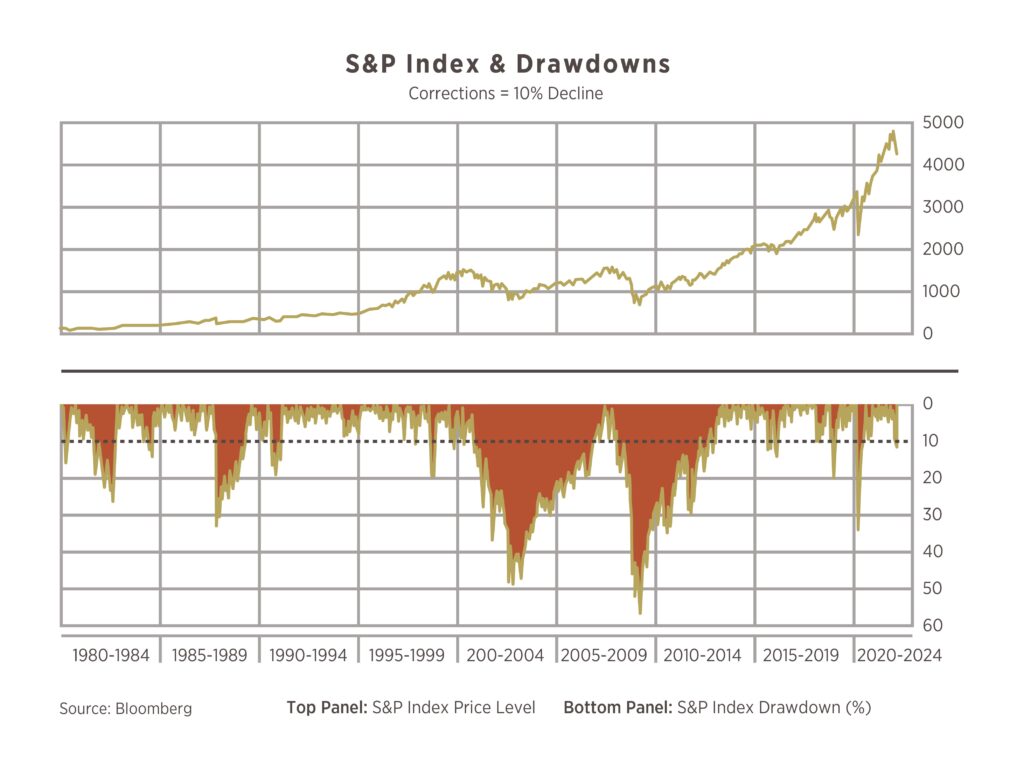 Zoom-In, Zoom-Out – something we have all become good at thanks to phone photography. When it comes to investing, it is important to not "zoom-in" too far and have a narrow focus, but rather, "zoom out" and view things with a wider lens. The beginning of 2022 has seen above average price movements in the S&P 500, dominated by headlines from inflation, rate hikes, and geopolitical tensions. The S&P 500 crossed into "correction" territory (defined as a 10% drop) with 1 week remaining in February, yet, if you "zoom out", the market paints a different picture than what is frequently portrayed throughout the media. The recent decline barely makes a blip in the big picture, and as the chart shows, drawdowns of this magnitude, while not frequent, are not necessarily uncommon. Investors have had a great run over the last decade with the market returning 14.3% on an annualized basis, and despite the doom and gloom to start 2022, we would expect equities to continue playing a critical role in helping build and maintain wealth in your portfolios.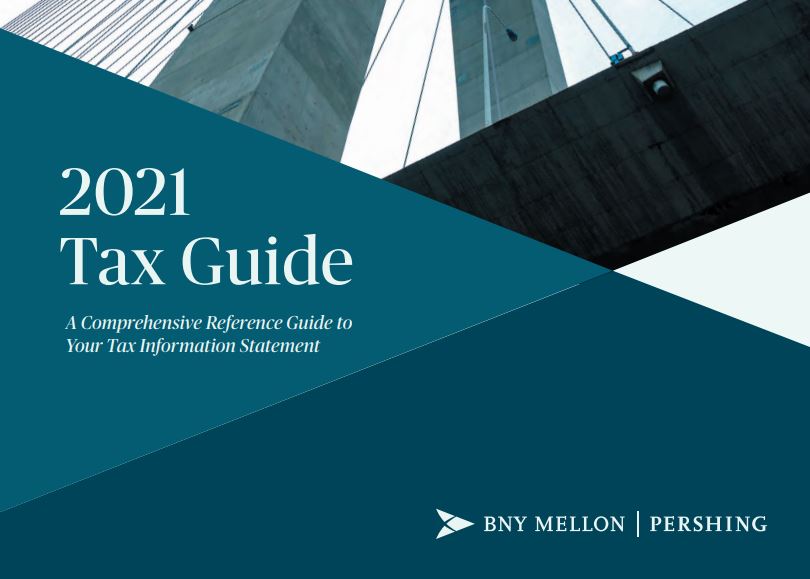 Form 1099 Tax Information Mailing Schedule
By January 31, 2022, Pershing will begin mailing Form 1099 tax statements. When you receive your Form 1099 depends on the holdings in your account.

Phase One:  January 31, 2022
Phase Two:  February 15, 2022
Phase Three: February 28, 2022
Phase Four:  March 15, 2022

For more detailed information regarding the timing, click here for the 2021 Tax Guide from BNY Mellon | Pershing.

Corrected 1099 Form will be mailed as needed.  
You may receive a corrected Form 1099.  There are several reasons for this- for example, issuers of securities held in your account may provide updated or additional information after your Form 1099 is mailed to you.  The IRS requires financial organizations to send corrected forms with revised information as it becomes available.  

Want quicker access to your Form 1099?  Enroll in electronic delivery (eDelivery).  Log-in to  your account to sign up for access or contact a member of our operations team for assistance at 316-776-4633.