It is extremely rare in financial markets to have something happen for the first time. In our May Viewpoint (see here) we discussed the extent of the losses bonds have delivered so far in 2022. Bonds are experiencing their second largest YTD loss ever. This rapid decline has caused the bond index to trade below its 50-day moving average (100-day & 200-day as well) by the largest margin ever.
The chart below shows in orange and brown the times when the bond index has deviated from its 50-day trend. As you can see, for it to trade this far below trend is unprecedented and likely will result in some stabilization or price recovery for bonds.
Bloomberg US Aggregate Index vs. its 50-Day Moving Average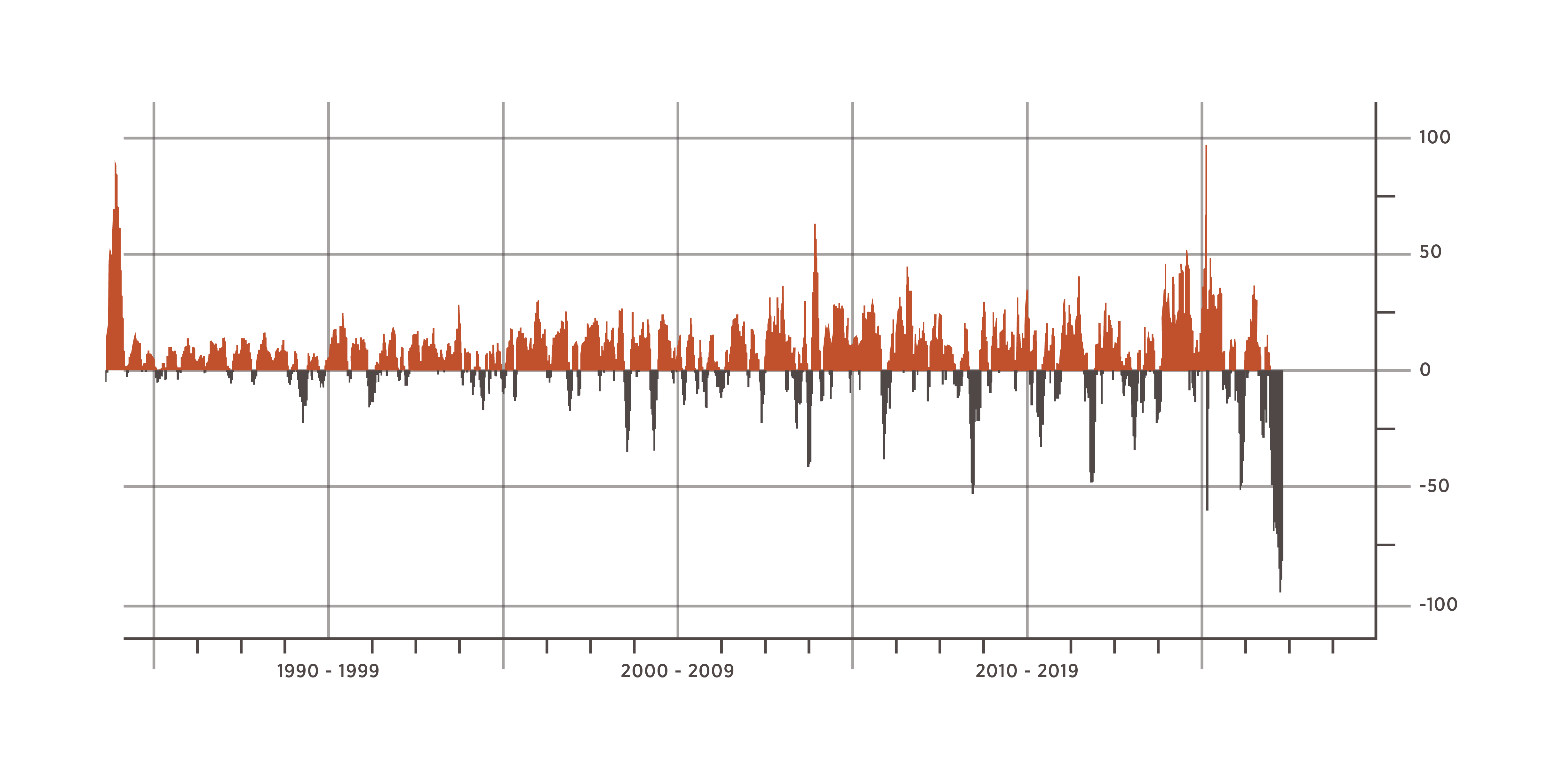 The Fed is on course to hike short-term rates at an aggressive pace and, in light of the clear communication they have provided, the bond market has rapidly incorporated those future hikes into current yields.