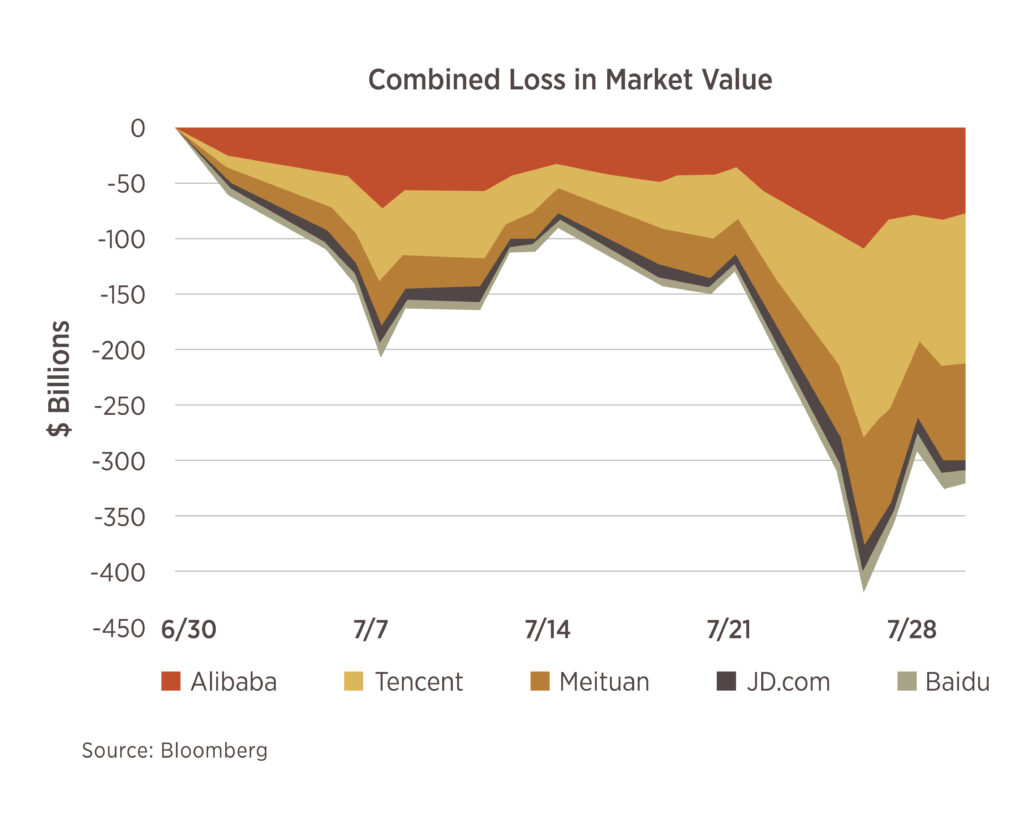 Chart of the Month
The risks of investing in China were on full display this month. As the chart shows, the 5 largest US and Hong Kong listed tech companies shed over $300 billion in market value in response to series of regulatory crackdowns and penalties. The main targets so far have been limited to industries and companies that were perceived to be overly powerful, particularly those companies listed in the US or Hong Kong rather than the mainland. However, the sheer scale of the effects make this a situation worth monitoring.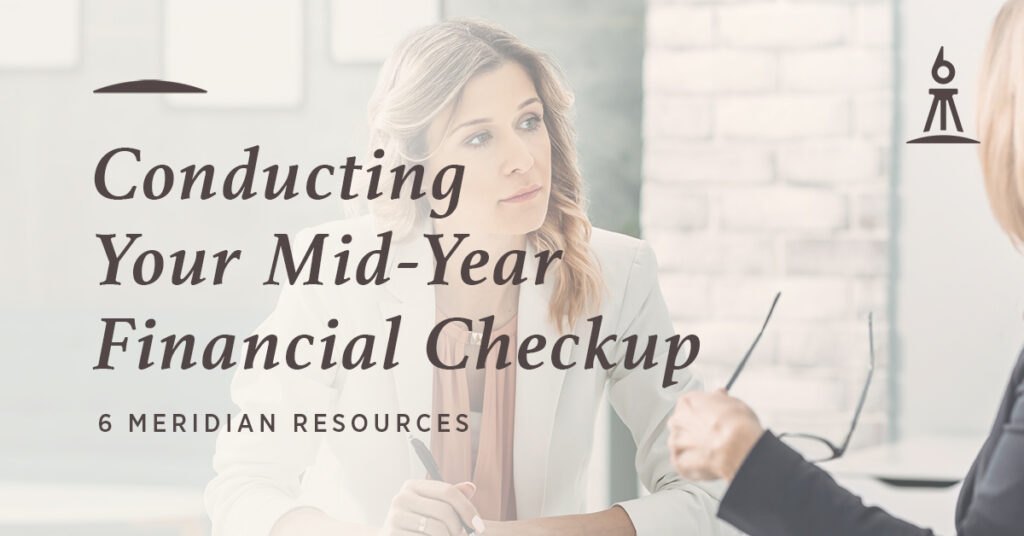 Conducting Your Mid-Year Financial Checkup
The midpoint of the year is a great time to review your financial position.
With July officially behind us, it's time to face the facts: we're headed toward the second half of 2021. While there's still plenty of time to enjoy the rest of summer, we encourage you to slow down and check up on your financial well-being. Our advisors, Pam Smith, Jordan Swisher and Tim Rozzell suggest asking yourself the following questions:
Do you know your Required Minimum Distribution (RMD) amount and when this should be taken? Now is the time to plan for this possible influx of funds.
Do you have a gifting strategy in place? There are multiple gifting approaches such as gifting stock to charities or opening a donor advised fund that may be a good fit in your overall financial plan.
Could possible life events happening in the next 6 months have an impact on your estate plan? A marital status change, the sale of a business or a change in trustee may all result in a much-needed update.
How's your cash flow? Will you need to create cash from selling assets at some point in the second half of the year? Is this amount both safe and accessible?
Is it time to update your budget? Are you on track with your savings goals? Have things changed that may impact your asset allocation?
Are you maximizing your 401(k) or HSA contributions? Contribution limits typically increase each year, but you may need to manually update your elected contribution amount to the increased limit.
Are you eligible for tax credits? If your family is eligible, you may begin receiving advanced child tax credits in July. Families who qualify are expected to receive six installments via direct deposit or mailed check. If you anticipate getting the credit, you may want to talk it over with your tax professional.
With 2021 looking different than last year, take some time to evaluate your financial standings as we prepare for the second half of the year. Remember, we're always here if you need assistance reassessing or working towards your financial goals.