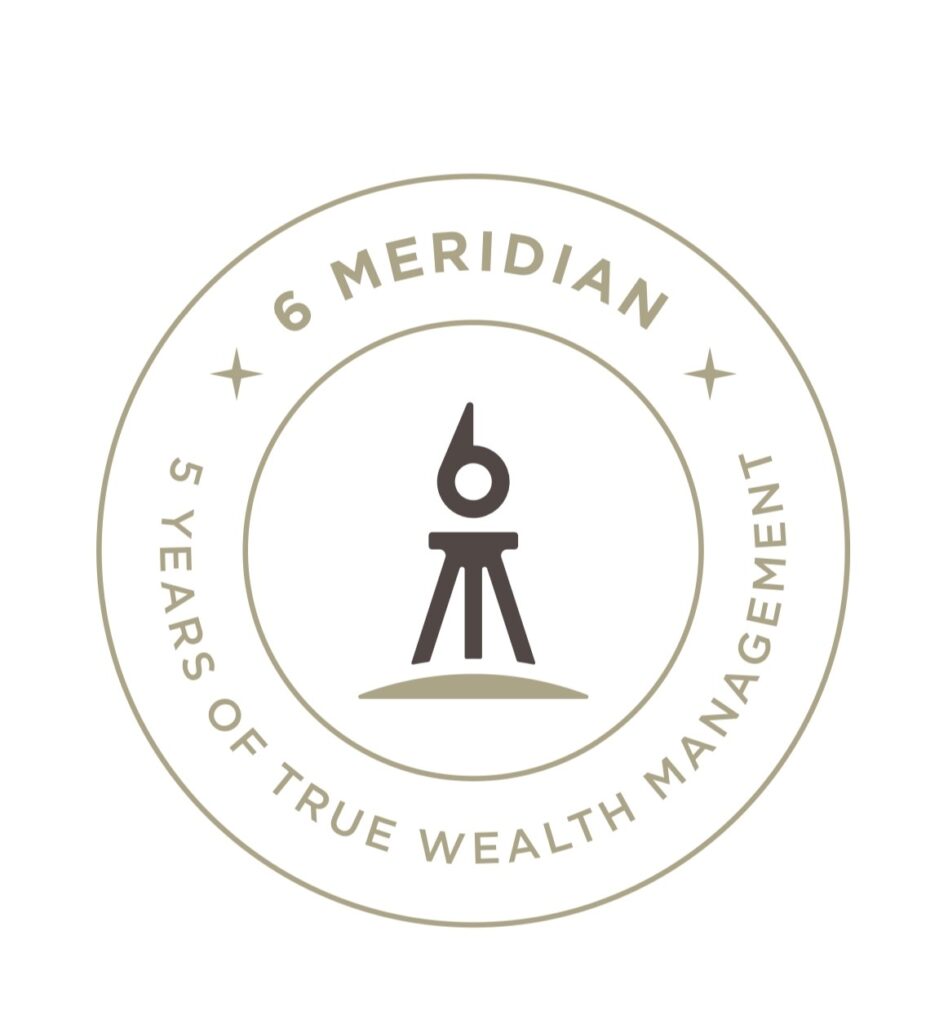 A group that knows how to celebrate!
As we celebrate our 5-year anniversary, we reflect on our growth and success that have been driven by our core value: Improve the financial lives of our clients by always evolving to meet their sophisticated needs.  To thank our incredible team and their families, we celebrated this special occasion with a family fun day at Chicken N' Pickle. The afternoon was packed with great food, friendly pickleball competition, and the opportunity to reconnect.  Thank you, team, for your continued dedication to the firm and our clients.
Wichita, KS (September 13, 2021) – 6 Meridian, an $3 billion+ registered investment advisor that specializes in wealth management, financial planning, and investment solutions, is proudly marking the fifth anniversary of the founding of the firm.
"We committed to this journey five years ago because we wanted to do more for our clients and community. It has been a tremendous experience to this point, with some lessons learned along the way, and every day my colleagues and I strive to learn, grow and improve so that we can continue to deliver the personalized solutions each of our clients deserve," said Margaret Dechant, CEO of 6 Meridian. "I could not be prouder of all that we've accomplished as we mark our fifth anniversary, and as we plan for the next five years and beyond."
Ms. Dechant and her colleagues point to the firm's emphasis on recruitment and retention, as well as developing the next generation of leaders, as being key to the firm's success and the success of their clients. "In the past five years, we've grown our headcount by 50%, but it's not just how many people we've added, it's the quality and the caliber of people," she added. "These are the talented young professionals our industry needs, and with the mentor/mentee relationships we look to foster across our team, it will be very exciting to see all that this younger group of financial professionals is able to accomplish on behalf of our clients in the years to come."
Developing unique and useful investment solutions has also been at the core of 6 Meridian's approach from the beginning. In 2019, for example, 6 Meridian designed and launched a proprietary suite of exchange traded funds (ETFs) built around proprietary investment approaches that the firm had been managing to that point in separately managed accounts. By shifting the vehicle from SMAs to ETFs, but keeping the investment strategies in place, the team was able to deliver a suite of solutions at lower cost, with greater liquidity, and with favorable tax treatment.
"We have worked to build investment solutions focused both on risk and return, in combination with a planning process that takes into account all aspects of our clients' lives, not just numbers on a spreadsheet. We were thrilled by how well-received the ETFs were among our clients and the broader marketplace, and we continue to look for other ways to rethink different approaches to provide our clients with the right tools to meet their investment and planning needs," added Andrew Mies, CIO of 6 Meridian. "What might be next for 6 Meridian? Certainly, we're seeing a real need among clients for family office-type services and solutions that address the challenges of multi-generational wealth. Those are approaches we are already building for a number of clients, and conversations we expect to continue to have in the months and years to come. The five-year mark is an exciting milestone for us, and we're thrilled to share it with so many long-term clients."